Financial & Insurance
Payment for professional services is due at the time dental treatment is provided. Every effort will be made to provide a treatment plan that fits your timetable and budget, and gives your child the best possible care. We accept cash, personal checks, debit cards and all major credit cards.
We participate with many insurance carriers. Insurance policies vary, so we will review your insurance to determine the appropriate course of action. Our insurance benefit coordinator will provide a written estimate for all recommended dental treatment. This will include the cost of treatment, estimated insurance coverage and estimated patient share. However, it is important for you to know how your dental plan is designed, including its limitations and deductibles so that you can be prepared to pay your share on the day services are rendered. If we have received all of your insurance information on the day of the appointment, we will be happy to file your claim for you. You must be familiar with your insurance benefits, as we will collect from you the estimated amount insurance is not expected to pay. By law your insurance company is required to pay each claim within 30 days of receipt. We file all insurance electronically so your insurance company will receive each claim within days of the treatment. You are responsible for any balance on your account after 30 days, whether insurance has paid or not. Please remember that we file dental insurance as a courtesy to our patients. We do not have a contract with your insurance company, only you do. We are not responsible for how your insurance company handles its claims or for what benefits they pay on a claim. We can only assist you in estimating your portion of the cost of treatment; we at no time guarantee what your insurance will or will not do with each claim. We also cannot be responsible for any errors in filing your insurance. Once again, we file claims as a courtesy to you.
Please remember that insurance is a benefit for you or your child. If, during the course of treatment, your benefits change, the financially responsible party is accountable for all charges. More importantly, please keep us informed of any insurance changes such as policy name, insurance company address, or a change of employment.
For your convenience we will gladly assist you in submitting both predetermination and initial insurance claims pertaining to charges for care rendered in our office. However, please be aware our primary financial relationship is with our patients or their families and not with their respective insurance companies. Final responsibility for collection of benefits from your insurance company rests with the insured party. Our professional services are rendered and charged directly to the patient or their family and they are responsible for payment of all fees incurred.
For your convenience we accept Visa, Mastercard, Discover, and American Express. We also offer financing through CareCredit and Chase Health Advance.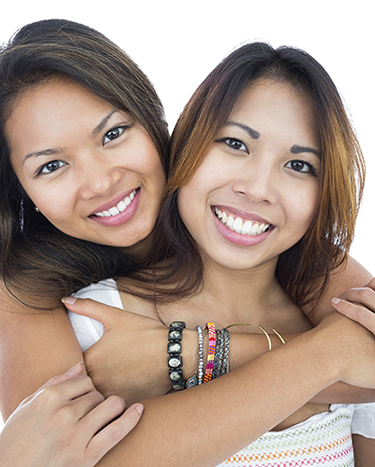 ---

3932 24th Street | San Francisco, CA 94114
ph. 415.678.5445 | fax. 415.796.2761