Bruxism & Clenching
Our upper and lower teeth are supposed to glide together smoothly, touching only when we chew our food. Unnatural grinding or clenching can cause wearing and cracking of the teeth, as well as serious jaw impairment.
Bruxism is due to the clenching of the teeth other than in chewing and is associated with forceful lateral or protrusive jaw movements. If bruxing persists it can have a negative effect on tooth enamel, bone, gums and the jaw.
Bruxism starts early in life while the teeth are still in the process of developing. Although the condition eventually wanes it does take its toll during the intervening years. While enamel subject to normal stresses wears down at the rate of .3 millimeters every 10 ten years, it is not uncommon for bruxers to experience two millimeters of enamel erosion by their mid-twenties. What's more, nighttime bruxing can occur as often as 40 minutes for every hour of sleep, producing up to 250 pounds of force per square inch.
Over the years, the accumulated toll of bruxing can produce a wide range of damage that includes:
Front teeth worn down so they are flat and even in length.
Micro-cracks and broken fillings, eventually leading to nerve damage.
Teeth ground down to the dentin, causing sensitivity to heat and cold.
Gum recession, due to pressure on the gum line.
Loose teeth, caused by the rocking effect of bruxing, and gum pockets, also produced by the back-and-forth rocking effect.
Headache and aching jaws due to overuse of muscles.
While there is no cure for bruxism, the condition can be managed through treatment. To protect your teeth and reduce symptoms, our dentists may suggest a custom night mouth guard. Depending upon the thickness of the guard and the material it is made of, a custom night guard will provide protection for at least 6 months and as long as 5 years. For as long as the guard is worn, your teeth are protected and you will find yourself finally freed from nagging jaw and facial pain.
If you experience teeth grinding and clenching, you are not alone. Give our office a call to undergo a bruxism evaluation. Our dentists are in the best position to evaluate the extent of wear and tear on your teeth, gums and jaw, and to provide a practical remedy to offset further damage.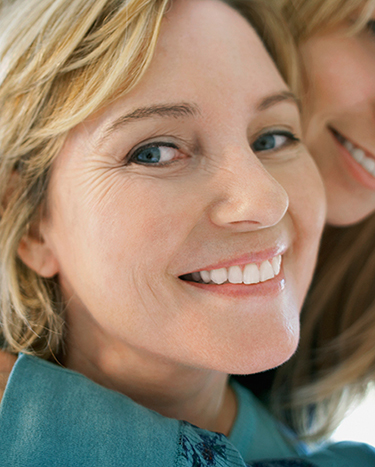 ---

3932 24th Street | San Francisco, CA 94114
ph. 415.678.5445 | fax. 415.796.2761